---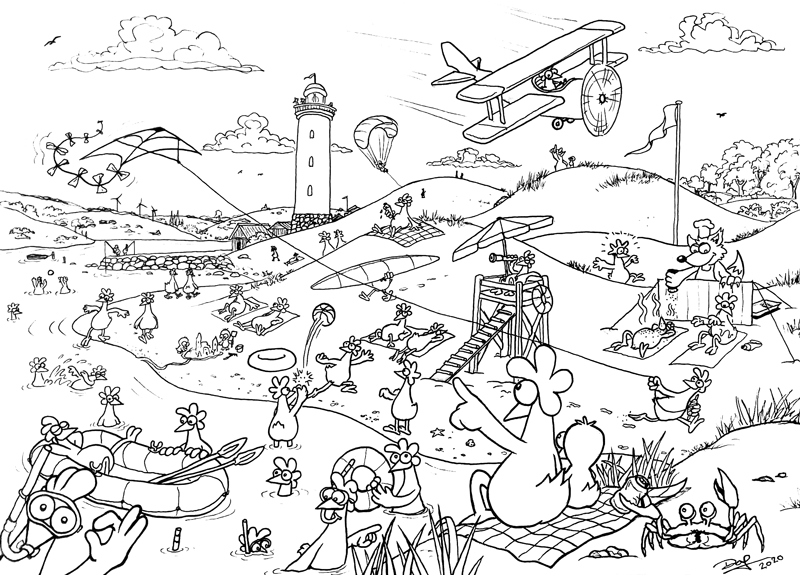 Download - Print - colour!
07/07 2020

Don't know how to spend your extra hours during lockdown? Do you need something to keep the kids occupied? Or maybe just something meditative for yourself to enjoy?

Now you can download, print and colour this detailed chicken drawing for FREE! If you choose to do so please share on Facebook or Instagram by using #dofworks! Make sure to set the post to "public" as I'd love to see how it turns out!
Happy summer and stay safe!

Download Printable PDF!

---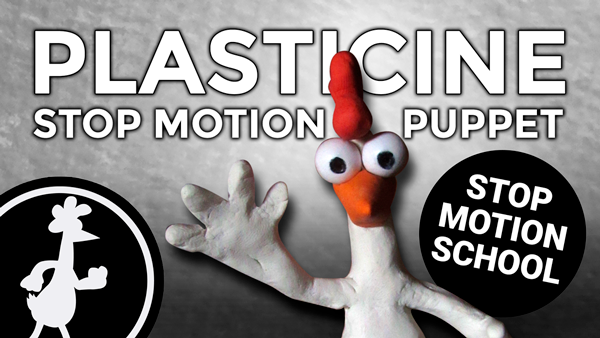 New "Stop Motion School" video series!
21/06 2020

I recently started recording a series of stop motion tutorials for my YouTube channel and you are hereby invited to join me in the process!
I'm covering topics like character design, armatures, plasticine, eyes, storyboards, set building, materials, tool, equipment etc. All with a relatively low budget and this line of tutorials are therefore great for stop motion newcomers and hobby animatiors!

Subscribe to DofWorks on YouTube!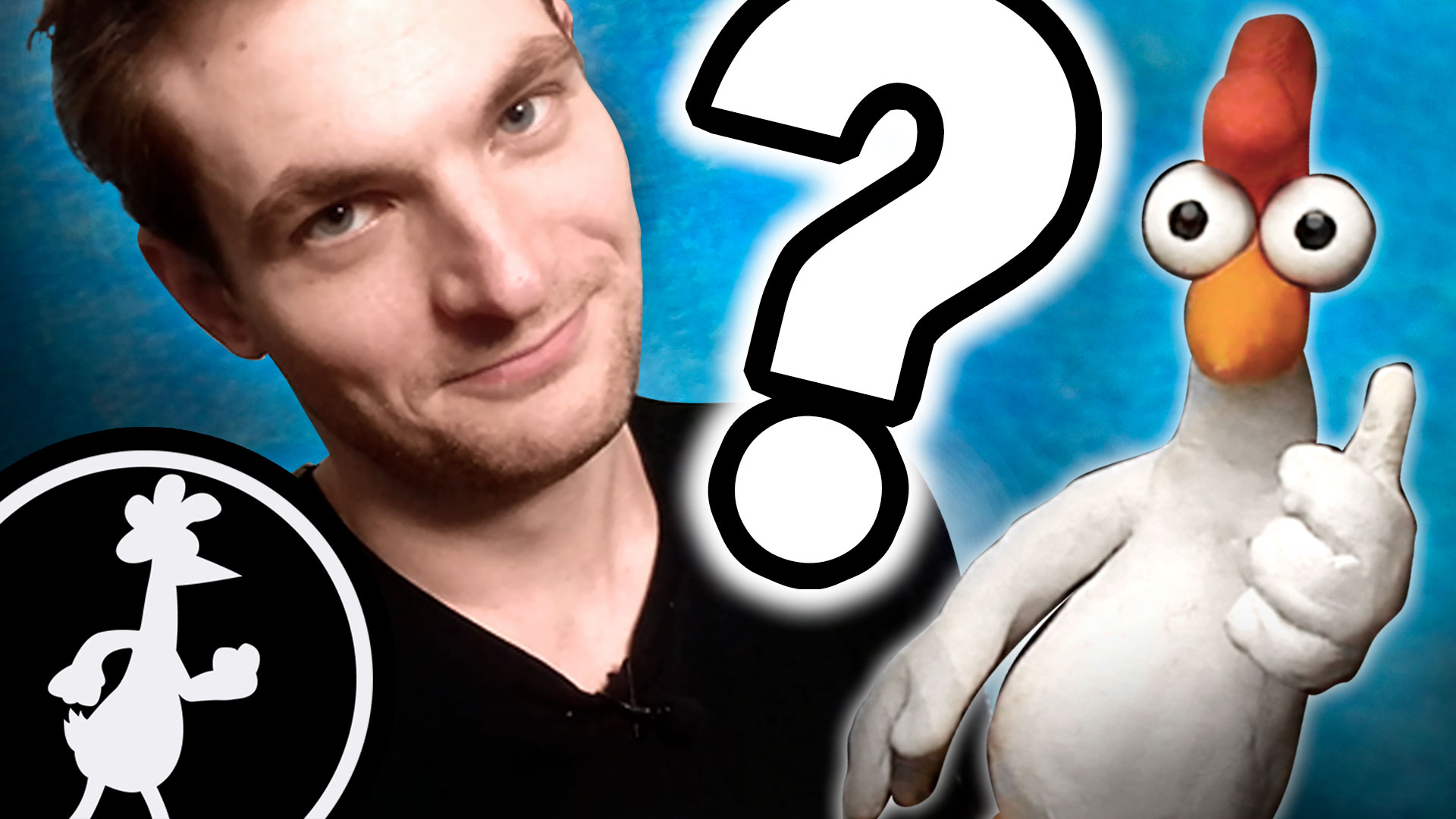 JOIN THE ANIMATION PROGRESS ON YOUTUBE!
28/05 2019
Im working on a claymation short starring my chicken character and now you can get a look behind the scenes on YouTube!

Once the short is done you'll be able to watch it on the channel so be sure to hit subscribe and join my stop motion quest today! You'll find my channel by clicking HERE!

Subscribe to DofWorks on YouTube!

---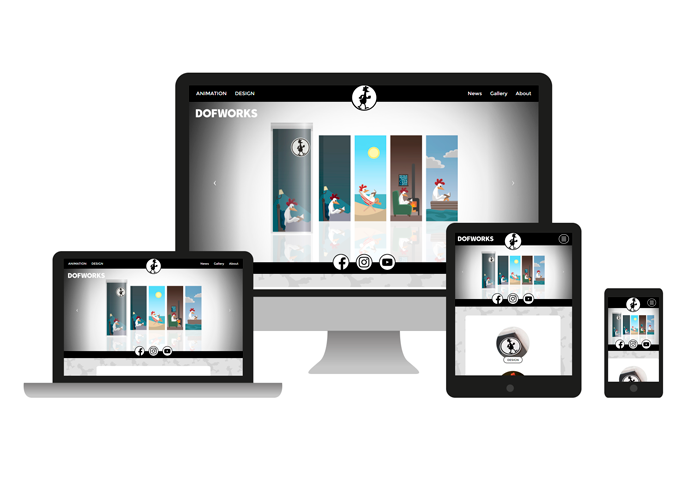 WELCOME TO DOFWORKS.COM!
01/06 2017
DofWorks.com is finally ready! I've spent quite some time making everything work and now it finally does.

Follow the progress on my animation, browse through my designs and explore my drawings in the gallery. I'll also share some news on DofWorks.com. However, the minor updates will only be posted on Facebook and Instagram.

Explore DofWorks.com!

---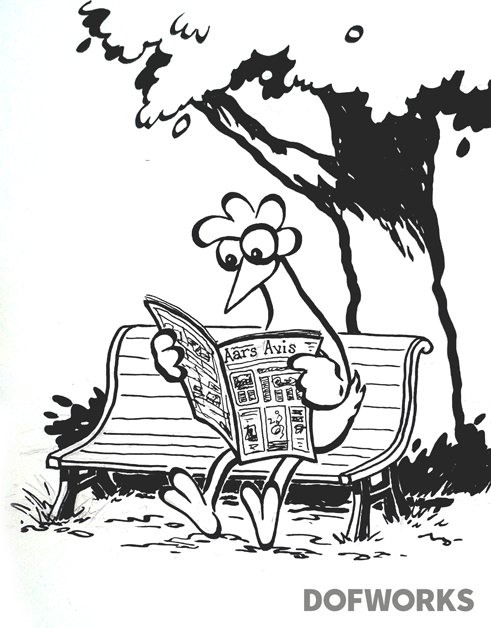 Silent summer & internship
24/08 2016
I've had a lot to do this summer and therefore there has been less time for creativity. Amongst other things, I started my internship at Aars Avis (a local danish newspaper) where I'll be spending the next year. Of course I'll still take time to work on my hobby – I have a lot of exciting projects in the making!

---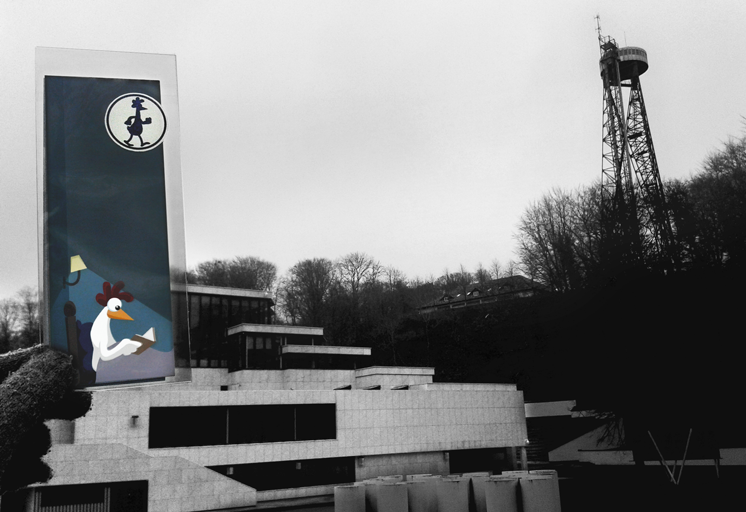 ---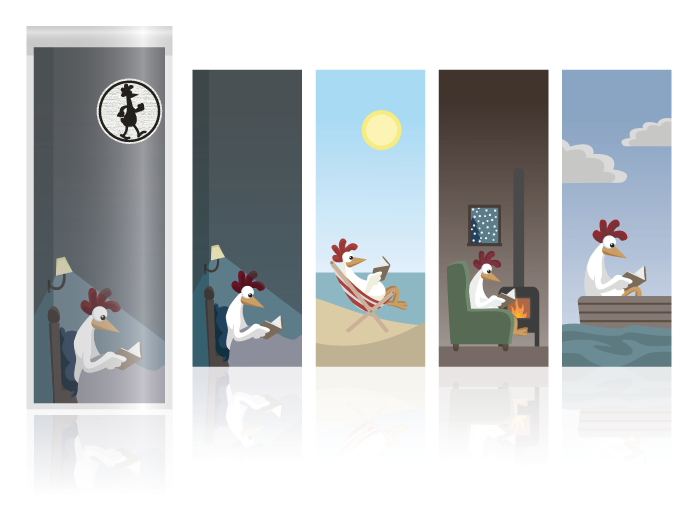 NEW CHICKEN BOOKMARKS!
14/12 2015
New chicken bookmarks from DofWorks! The package contains 4 bookmarks: Bed, Beach, Armchair & Boat. They are packed in a cellobag with a DofWorks logo-sticker.

---
Be sure to get all the news!
Follow DofWorks on Facebook, Instagram and Youtube!
---